2900 Broadmoor Apartments In Fort Worth, TX

These residential apartments are available in one, two, three, four and studio apartment. These apartments are not only bright but also fully equipped with kitchen appliances and different beautiful flooring options. There are many facilities and amenities that you will get in 2900 Broadmoor. Let's check out the availability of different facilities in those apartments.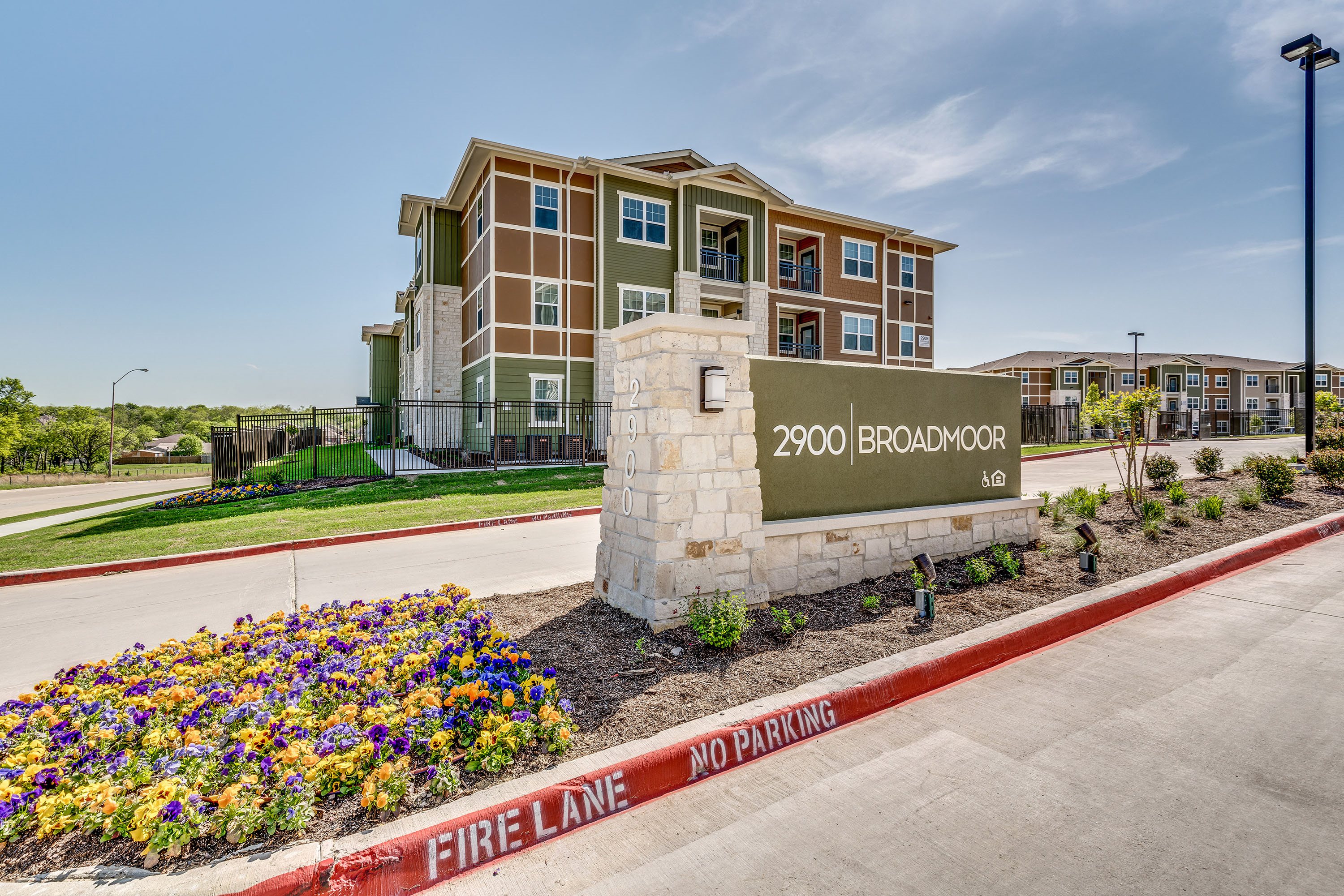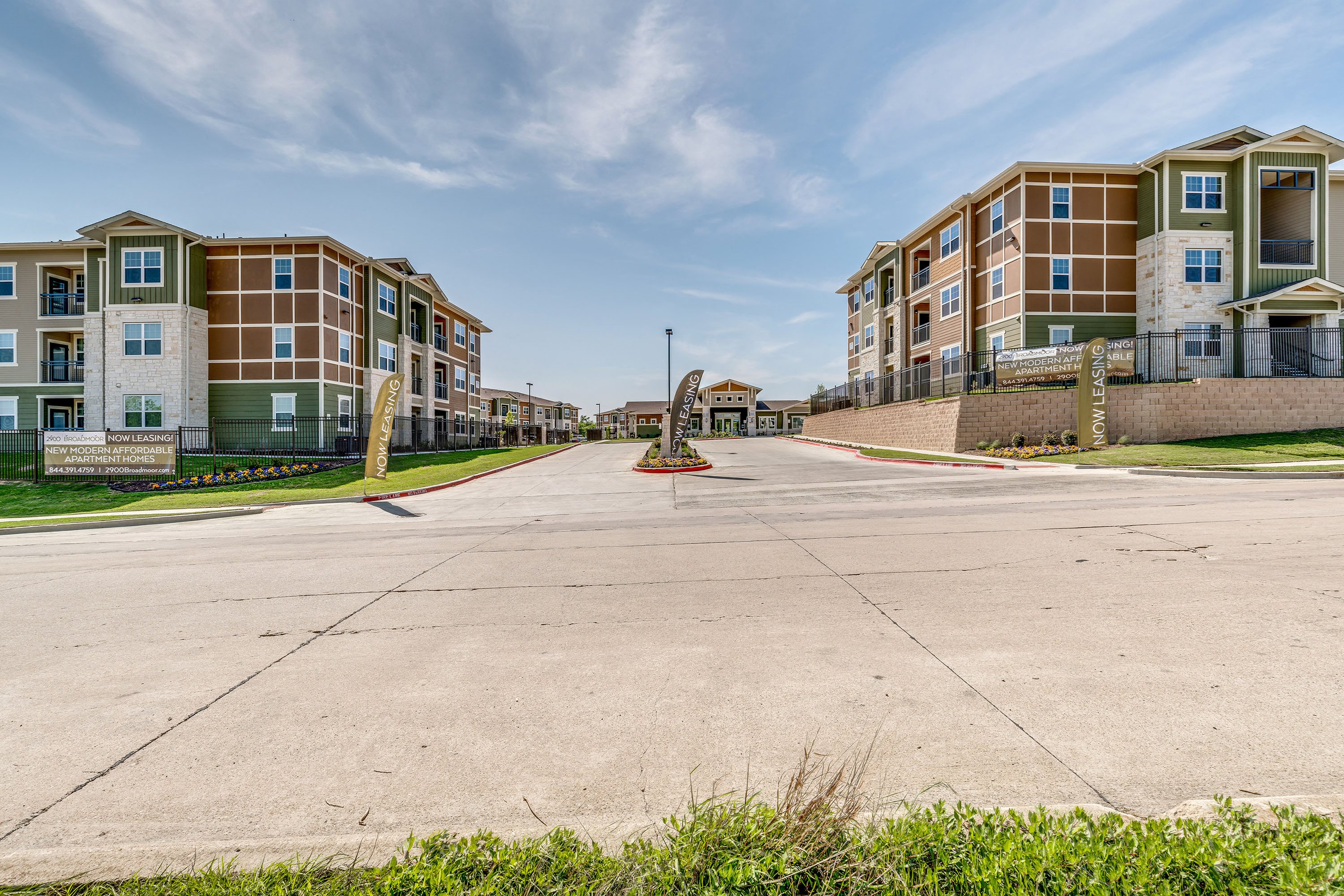 2900 Broadmoor Apartments Location
The postal address of the apartment is 2900 Broadmoor Drive, Fort Worth, TX 76116 Western Hills North. In the neighborhood, the Western Hills North is located in Fort Worth. There are three important locations included:
All Saints Field
Brewer High School Softball Stadium
McNair Stadium
Many attractions are located at the walking distance. Many entertainment places are also located close to the apartments.
How The Location Is Perfect
Business Center
2900 Broadmoor has a business center that will allow many business opportunities. Get more business chances and give a new height to your business.
Clubhouse
For socializing, the clubhouse is also located in the apartment unit. Now, spend your spare time in the clubhouse and enjoy different games and parties with friends.
Conference Room
If you want to conduct a business meeting, the conference room is also available in a proper setting. You can also give a presentation on multi-media.
2900 Broadmoor Special Features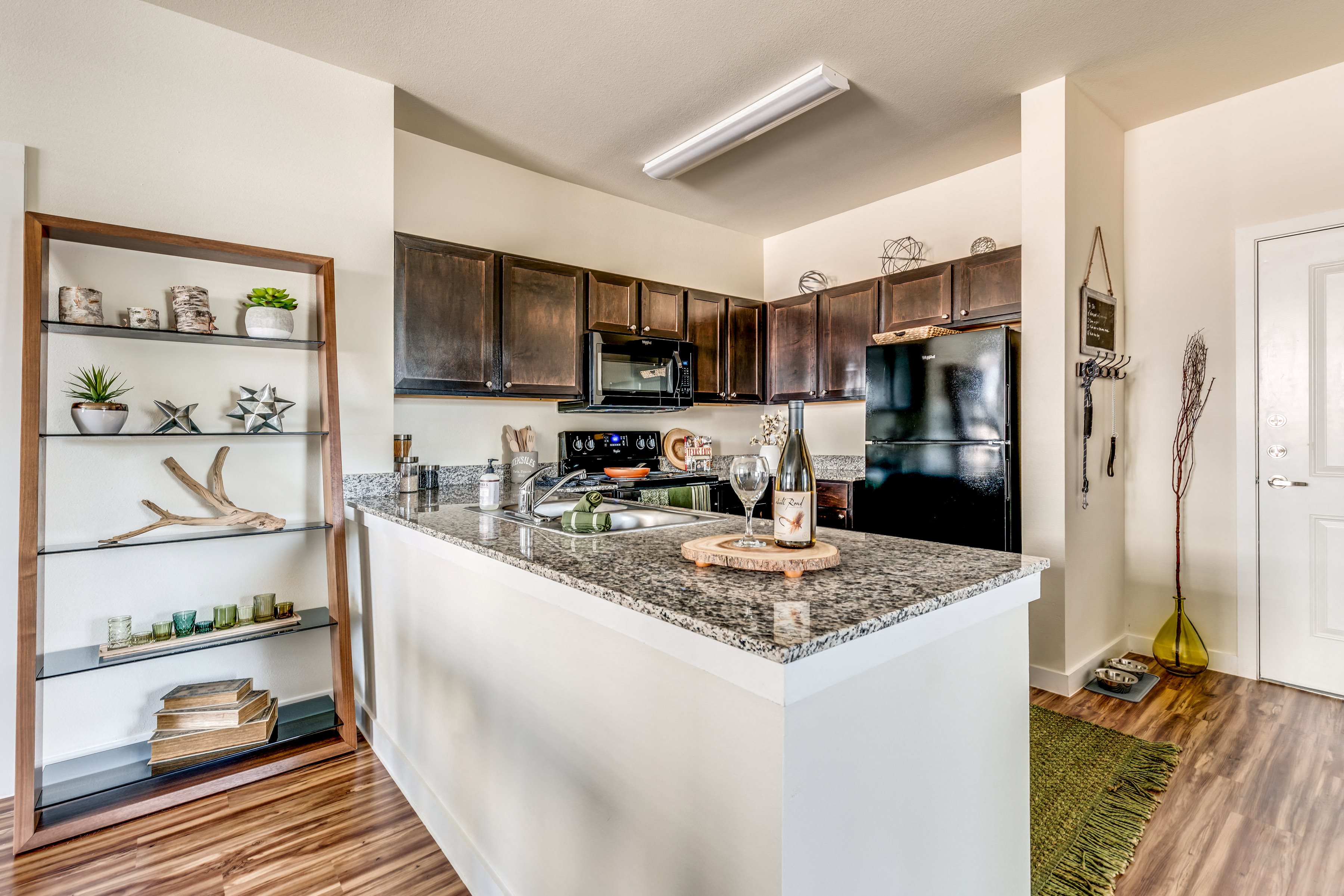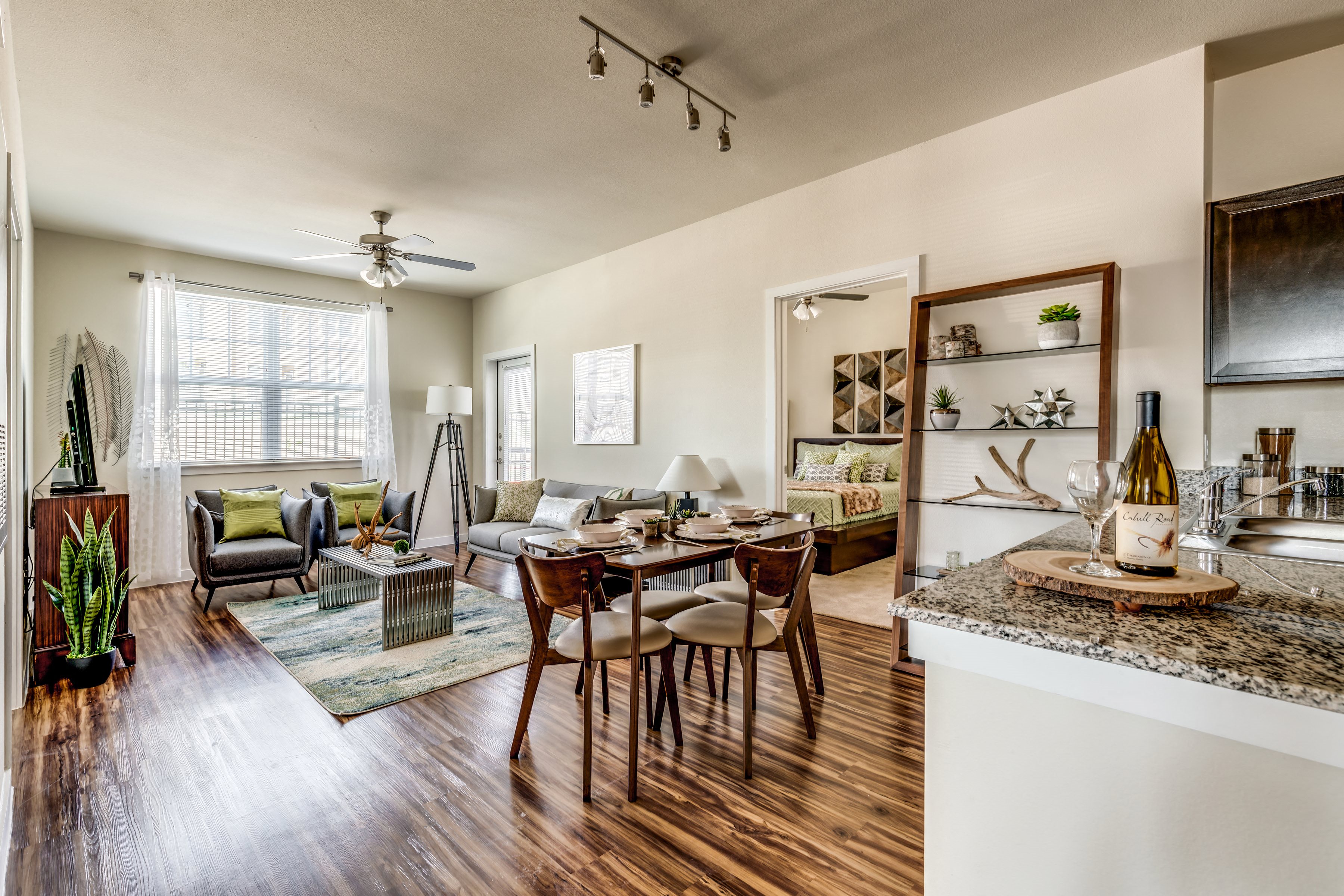 Flooring
Welcome to your new apartment with Modern facilities that included Cabinetry and Plank Flooring. The flooring will give the modern touch of the whole apartment. The flooring is essential to give the proper and classy look to the home. In this apartment, you will notice that all the walls and flooring complement each other and give a very classy look.
Fully-Equipped Kitchen
Enjoy the fully equipped kitchen and Open Floor plan that will take you to another level. The kitchen has almost all the electronic appliances that are already fixed by the company. The kitchen is decorated with stainless steel cabinets and small units. Moreover, all the equipment are also branded with high-class quality.
Laundry
All the apartments have their laundries with full-size washer and dryer connections. All the luxury apartments have the same layout but few fittings are different according to the size of the apartment. Almost all the apartment building has their laundry room but not individual laundry areas in every apartment. Thanks to 2900 Broadmoor builders, who build these apartments by keeping every important thing in their mind.
Closet Options
The apartments have oversized walk-in closets and if you take the big apartment, it will also come with attached Storage Closets. All the girls have a dream to get a walking closet with all the world-class range of shoes and clothes. Here in 2900 Broadmoor, you can give the eyes to your dream and set your walking closet according to your requirement.
No Need To Buy Fans
The apartment has Sky-High 9′ Ceilings that carry ceiling fans that are already fixed in all the bedrooms and living areas. The apartment is already full with all the necessary items so, there is no need to buy extra stuff or furniture. Just bring your important stuff with you.
Balcony Area
Almost all the apartments have covered patio and balconies. These areas will give a beautiful picture of the whole area. Fort Worth apartment locators at TXHighRisers.com know the requirement of their clients that is why everyone gets its real happiness at 2900 Broadmoor.
2900 Broadmoor Amenities
Swimming Pool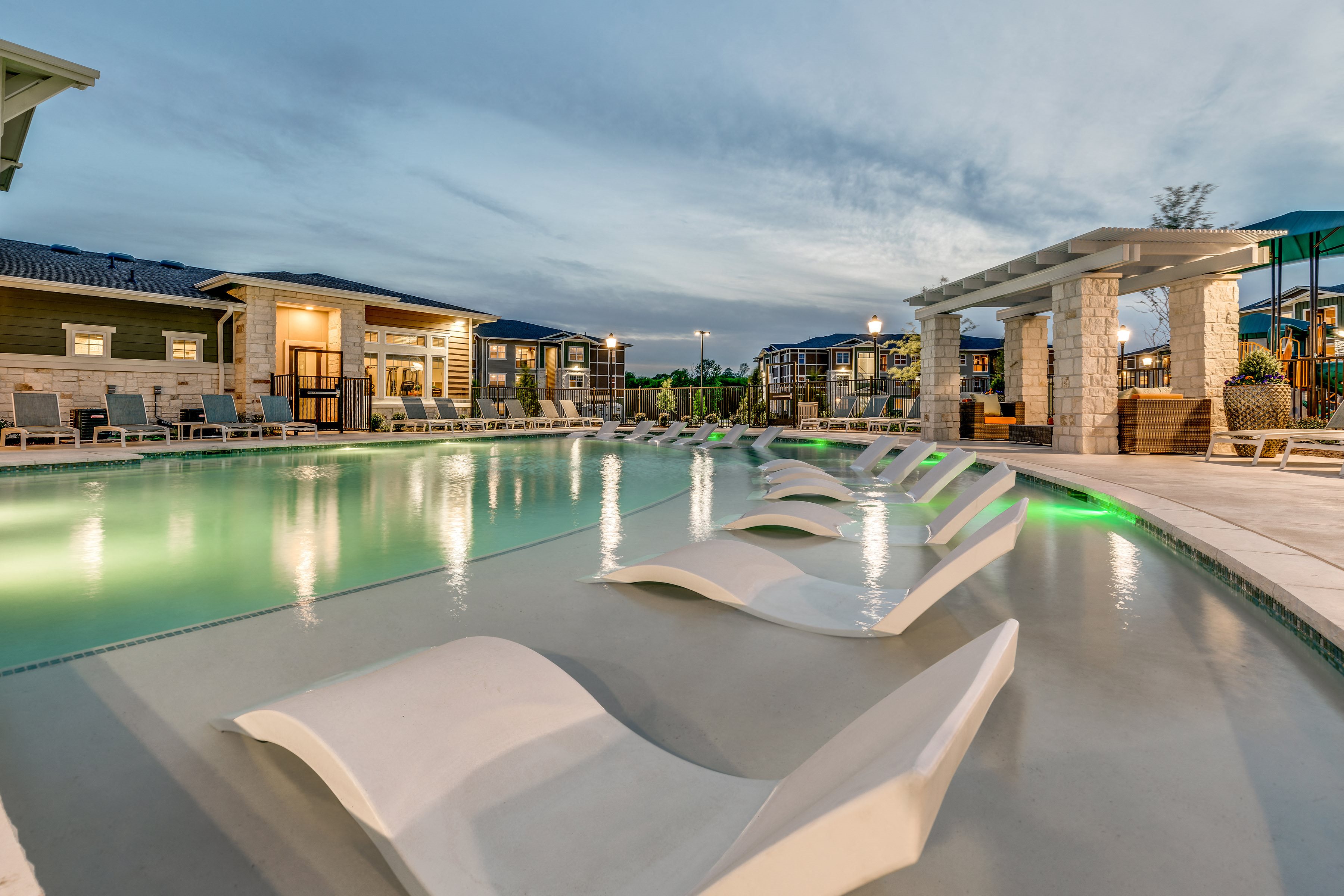 Surprisingly, 2900 Broadmoor has a huge crystal clear swimming pool that also has sundeck. You can enjoy the pool party with your friends and family. The local community also conducts different social parties on a different event, swimming pool provide a better outdoor party option. Enjoy the world-class swimming pool with sundeck and spend your weekend happily.
Active Security System
Most of the new housing projects are best in dealing and provide the unbeatable amenities but no one can compare the security system that 2900 Broadmoor offers. It's a fully gated community with advanced controlled access on CCTV camera and in-out movement.
Pet Parks
It's a pet-friendly apartment area and there are two Pet Parks that are specially made for pets. The people are come and play with their pets in a healthy atmosphere. Moreover, the park is a fun place to visit and your pet will feel happy because of different playful options.
2900 Broadmoor Gymnasium
For fitness freaks, the gym is also available. Now, there is no need to go somewhere else. The gym opens 24-hour and along with fitness center is also located around the apartments. Fort Worth apartment locators are keeping that thing in their mind that a healthy lifestyle is important.
Play Area
For your kids, there are amazing outdoor playgrounds that always open for kids. Take your kids to the playground and enhance their sportsmanship. You can also use it for jogging and running. The amenities are not just finished now. Here are the other options that are also very effective.
Business center
Lounge/community room
Activity Room
On-Site Clothes Care Center
Are Pets Allowed Or Not In 2900 Broadmoor Apartments?
2900 Broadmoor is a pet cordial complex and invites the two pooches and felines. There is a limit of two pets permitted per condo. Some breeds are highly restricted because of their aggressive nature and many other qualities. So, when you are taking the apartment, make sure you have the right pet with you.
These apartments are fully equipped with advanced and modern fittings. All the apartments are fully decorated with luxury items. If we talk about facilities, 2900 Broadmoor has all the facilities that are enough to raise your living standard. From community center to play areas, everything is available in one complex.
The security of the apartment is unbeatable and has covered gated area that keeps unwanted people outside from the main area.