The Best Neighborhoods in Dallas, Texas This Year 2021
Dallas is a multiracial city with best neighborhoods. Dallas neighborhoods are distinctive just like their population. It is one of those American cities where people prefer to rent an apartment rather than buying. Due to its good reputation, professionals, young adults, and large tech companies have been abundant flocking to Dallas. The crime rate is also low here as compared to other small cities. It's fair to say, it's a city in HIGH DEMAND!
Dallas neighborhoods have the lowest rent rates in the whole country. Locating an apartment in Dallas, isn't always the easiest thing to do, especially if you have a demanding schedule or limited time. However, we have compiled some of the best suburbs lists right now in Dallas by researching the most searched neighborhoods on Google. Contact us to get a list of these. Don't choose real estate like locals to get a new apartment.
According to the research, popular Dallas places include traditionally sought-after areas, locale areas, and some best suburbs which became trendy recently. The best neighborhoods of Dallas are given below, with a brief description of their environment.
1. Downtown Dallas
Downtown has much higher median prices as compared to other neighborhoods. Still, this place is worth this price. It mesmerizes those seeking green spaces, charming sky views, and exciting entertainment places. It is the epitome of art and historical places. It has 20 squares black of museum and artistic places. There are suburbs of Arts District 10 minutes south of this place.
For those seeking charm in the urban lifestyle, this neighborhood will be delightful and charming. Downtown is also like a central station for public transports systems. It can help develop a car-free lifestyle for the population that lives and works here. Having an apartment in such a neighborhood or town would be satisfying, comfortable, and safe. Anyone would love to have a home in this housing society. Choose such a place to live comfortably.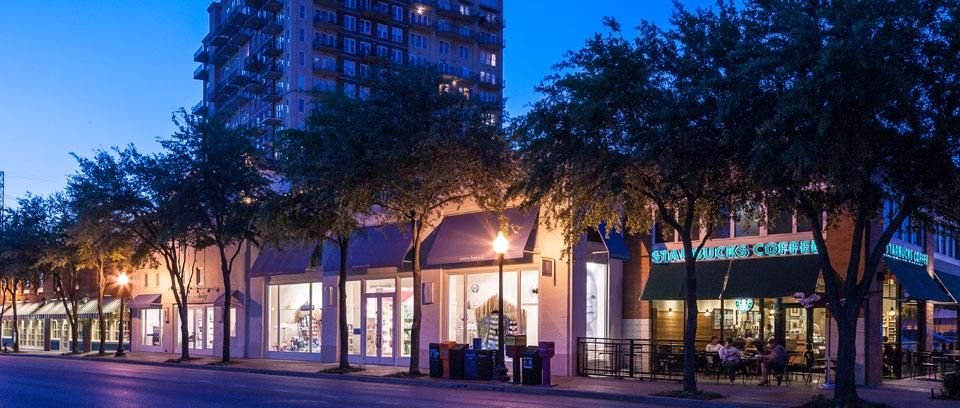 2. Uptown
Uptown Dallas, is one of the hottest locations right now. It's easy to see why! Vibrant nightlife, with some of the best barbecue restaurants in the WORLD. You know the saying, Texas does everything BIG and this place is a perfect example of this! The energy around the place, a wide variety of world-class eateries, and facilities have the apartment or home to rent here, in high demand!
This Dallas area can be explained by the phrase "live, work, and play". It has various public schools, entertainment, and dining places. It has about 400 hotels, snack bars, and other entertaining shops. Here, the rent is higher than the average Dallas rent, but it is not higher than downtown. Most of the elite population is living here. It is close to Downtown.
It is also in a perfect location for those that like to make commuting a breeze. The place is extremely walkable, with some amazing places to enjoy. A lot of residents enjoy their weekends enjoying the world-class facilities, and boutique right on your very doorstep! This is situated right on the very edge of the North Central Expressway, just north of Downtown.
3. Las Colinas
Las Colinas is another neighborhood favored by youngsters, situated on the Northwest side of Dallas between Fort Worth and Dallas. A lot of young professionals choose to live here, because of its affordability. The area is very walk able, with a lot to do and reliable public transportation, and excellent links to several major highways. There is a lot of luxury hotels, corporate offices, and even a golf course, for those of you that enjoy a round of golf or two. It's also considered to be one of the trendiest neighborhoods in the Dallas metro area. Perfect place for your next home and school in the country.
4. Knox-Henderson
Another Dallas area that is very affordable but has a lot to offer and is an upcoming place! The place has a super vibrant nightlife, a huge tex-mex food scene, plenty of shopping facilities, public schools and has amazing outdoor trails for those of you that like to keep in shape, one of the most popular trails been the infamous Katy trail. Within few blocks (maximum five) you can enjoy a mix of all facilities.
5. M Streets
Another location that offers vibrant nightlife. The M Streets is quite a residential place and the tree-lined streets are common in this part of Dallas. Young people especially love living here, you won't have far to walk to the Dallas bar scene or even catching a concert. You will find an abundance of eateries and entertainment venues, as well as shopping facilities. It's the best place for weekend jogging, exercise, or soaking in the sunlight of Dallas. M Streets is best known for its unique architecture of apartments and homes such as English Tudor-style and century-old homes. If you want a posh and trendy apartment, you can choose this neighborhood.
6. Oak Cliff
Oak Cliff is also taken in the hot list of neighborhoods because of its walk ability and green spaces like parks. It is the largest and groovy place in Dallas. It is surrounded by the big Bishop art district. Most students and families come here to enjoy themselves at eateries.
As it is a popular and hippest place, therefore, it's not much expensive. But its median price much less than median rent rates in posh places. In fact, it has a lower rate than the average best Dallas Rent rates.
7. Oak Lawn
This place is the most luxurious neighborhood in Dallas. This area is perfect for the LGBTQ community as it is too posh and high-end. It has about 90 acres long green area. Most of the posh communities are living here.
There is a variety of hotels and boutique shops. The vibrant and energetic view at night makes this post place more delightful and charming. Those who want to live in posh places but can't pay that much median apartment rent can choose this place.
8. Lower Greenville
Lower Greenville was a wild and unruly area at some time. But after some major changes, it has become a much better environment for youngsters' residence. This Dallas neighborhood is just like a laid-back casual place that has shops and eateries for all classes of society.
A big crowd of people comes to this place to see the St. Patrick's Day parade and block-part a few miles to the Southern city. Though rent rates here are less than average prices in Dallas.
9. Lakewood
Lakewood is also along with the best neighborhoods in Dallas. This beautiful place rests with the shores of White Rock Lake. Lakewood has got much charm due to its natural beauty. It has dazzling outdoor and green spaces such as Dallas Arboretum and Botanical Gardens. Lakewood has awesome dining and shopping places as well. It can be considered while renting an apartment. Here, the rent rates are lower than in other posh neighborhoods.
10. Highland Park
Highland Park is more fascinated and attractive for families. It is due to the reason that this neighborhood has the best schools in the state, and over-sized homes or apartments. Therefore it has a posh and classy reputation in the city. Here the rent is the same as the average rent price in Dallas. If you have a family and you want your kids to lead the best life, then you must consider this neighborhood. But this neighborhood is not only for families. It is also referred to as Rodeo Drive of Dallas as it has the very first shopping center in Dallas. Other than the shopping and dining places, it has a glowing and delightful reputation due to its dazzling natural beauty.
11. Richardson
Richardson is a home for the University of Texas, Dallas. It gives a home town feel with its cultural diversity. This neighborhood has a better assortment than other areas of Dallas. It has a variety of eateries, shopping places, and green spaces. The Cottonwood Park of Richardson is the perfect place to spend lazy weekends. At Richardson, the median rent prices are lower than average rent prices in Dallas. Also, it has a comfy and satisfying environment as well. So, you should consider it while choosing a neighborhood for your next apartment. This place is best for youngsters as it gives a college hometown feel.
12.Preston Hollow (University Park)
This Dallas neighborhood is located in North Dallas. It is an incredibly safe place (from crime) for you best Dallas apartment or home. So Preston Hollow is beneficial to invest at this place. Also, North Dallas is known for the best facilities and environment. It is a home for the population of University Park, the city in North Dallas. In short, it's a perfect median place to live.
Conclusion:
Still, confused about which place to choose? Contact us rather than contacting locals. We would assist you the best. We will provide you better neighborhoods in the city than locals. Share the provided list with your friends to get help in choosing.