Searching the whole of Texas for apartments is a quite daunting task due to its extreme size, especially for newcomers. Unlike smaller cities, there is no versatile approach to do this challenging task quickly. Texas is a city full of spirits. The weather is moderate and has a pleasant feel to it, even in winter. The weather is not an obstacle in the way of moving into an apartment in Texas. You have to consider some essential points before you move in.
If you are new into Texas real estate market and looking for a great deal on apartments, using an apartment locator can help you land a great deal while saving money in the long run. Every renter is offered free service at apartment locators. Contact the Apartment locators to get their services free of cost, because they provide their service for free to the renters or tenants. The apartment locator is today's version of rental experts, who provide their service free of cost.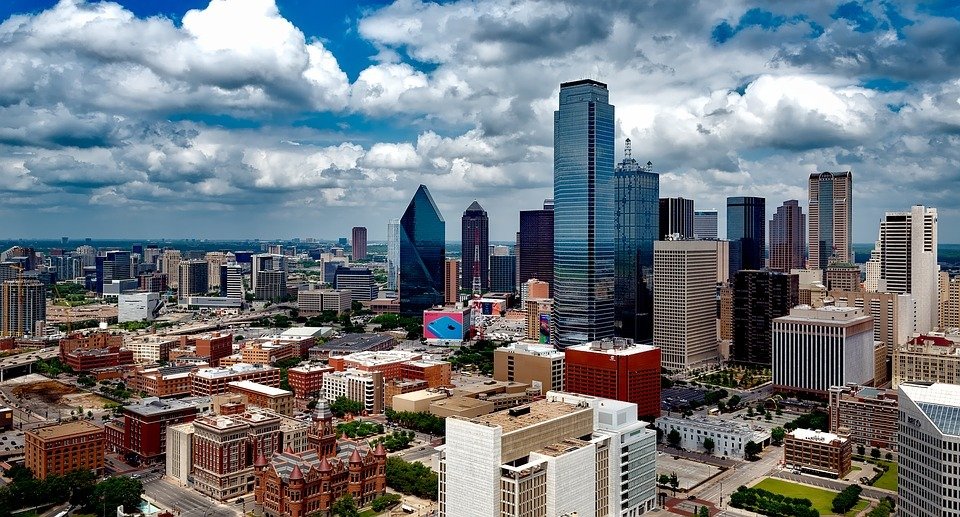 Moreover, they do not provide scam or spam-ridden craigslist as being provided years ago. They provide you the current lists with spontaneous, map-based, easy-to-access prices and pictures of apartments in Dallas, TX. Contact any apartment locator to help you find the best housing rentals for free in different cities of Texas.
Find the perfect rental property by using the apartment locator service for free. Apartment locators help you save thousands of dollars for rent, as there is no more need to pay real estate fees to find the apartment for rent in Dallas, Texas. Getting free services in this regard is hard these days, so if you have the opportunity to get helpful services from apartment locator's service for free, then go for it. Find apartments while staying at home using apartment locators like TX HIGH RISERS. Contact today to get free services. Remember that these services are free only for renters. As apartment locators are paid by the community to attract more renters.
Find your next rental place in Dallas, Texas by using the pro tips. A few steps that could help you in finding your dream place for rent in Dallas or Fort Worth, Texas are given below:
1. Concentrate on location (Fort Worth or Dallas, TX):
Location is always the most important factor while renting units or an apartment in Texas. You can explore all neighborhoods in Texas, before choosing one as your next neighborhood or apartment location from updated lists. The location of the property should always be considered concerning the office or workplace or where it is easy to travel within the timeframe of the workplace. An apartment that is closer to the office benefits the renters as it relieves the stress of commuting.
https://www.youtube.com/watch?v=9vq3Qtwt8zw
If a family is moving in, then the school of the children should also be considered nearer to the apartment to drop them off personally without being late from work or the kids could catch the school bus on time. Being busy and full of life Texas has the life of a rodeo.
Many parks and amusement places are entertaining people on weekends. Carnivals are also regular among People living in state of Texas. So, while working, a person can enjoy as well. Consider all important factors before you move.
Apart from all these components, also take into consideration the area's likely traffic, during rush hour. If you do not use the right component or route, it might take you an hour to reach your destination which is just 10 minutes away. You can use Google Maps features to calculate the time needed to reach a specific place from the next apartment during traffic hours. Consider all these factors before you move in.
2. Figure out your dream layout for an apartment:
Every family has their dream for the layout of their rental apartment. Size (ideal square feet) and structure depend upon the family, but nowadays the layouts are starkly different. Even in the same square feet, future renters can find various styles or designs, just as we can find different designs in single shirt size. Search for all details of an ideal apartment. Do you want a studio apartment? or 1 bedroom apartment? or 2-bedroom apartment? or! bedroom/2 bath? or 3 bedroom/2 baths? 2-bedroom apartments are most considered for single-family. You can choose whether you want one with a studio or one with many bedrooms from the current listings.
You can choose any apartment according to your demands regarding the living room, study area, or office area. If you work from home, then you must choose an apartment which has a separate office area. The office area must be according to your needs so that you can set it up perfectly when you move in. It should be airy and should have sunlight to enter the living place to be alight and not dark. There should be enough space for all the amenities of a family.
3. Analyze the apartment:
Property tours are a must while searching for a new apartment. Tour all apartments on the listings. When you go for apartment tours, make sure to note the details of every apartment. Does the paint need refreshing? Is there any visible damage? Are the apartment appliances working properly? how many bedrooms are there? Do bedrooms have individual locking features? Is there any place for the studio? You can take pictures to evaluate the property. In case of big damages, make sure that the landlord observes them too. Then choose that apartment which you find perfect for your living. If you are interested in studio apartments, then apartment locators can be of great help.
Traveling to other parts of the city should not be a hassle and the place be cleared from the rush of traffic in little time. These are some of the plus points of perfect property. While commuting from areas nearer to the apartment easily is a plus point it should not be considered to be away from markets as in need of emergency medicines and grocery items should be readily available in a few minutes' walk or drive as to prepare well for anything unexpected to happen anytime with anyone at any time.
4. Examine the properties of the rental places:
Make sure that the apartments have all the properties that are an essential part of your lifestyle before you move in. Do the apartments have an in-home washer and dryer? Are there any additional spots in the neighborhood such as a gym, parks, fitness center, etc.? An apartment locator can help you find the perfect apartment fulfilling all your amenities in Dallas, Texas.
Remember to search about pet policy, internet, cable services, building cost (water, gas, or electricity price), and utilities. Are the nearby unit's pet-friendly? These are all delicate points that must be taken into account while you lease a new apartment. Don't just choose any random apartment, check all the details before you move.
5. Make sure the apartment is affordable:
Housing and apartments are also not very expensive in state of Texas in certain areas where there is a flock of busy office workers living. You can find a dream apartment in such a place with decent rent and it does not weigh heavy on the pocket. Considering the details of the apartment's one has to choose from all the options at hand that come within the budget of the person in question. Therefore, sometimes the price range is more important than one's criteria.
After you decide to rent an apartment in Dallas, Texas, take into account if you can afford it or not. For instance, if you can afford 900$ for rent but you get an apartment having 1000$ as rent, then it could increase worries in your life. Apartment search engines can help you find an affordable apartment in Dallas, Texas. As the average rent rate of Dallas changes every month, so apartment locators can also help you get an apartment with low rent and better qualities.
6. Before you sign, read the lease closely:
The lease agreement of renting an apartment should not have any hidden points which could cause a problem after moving in. So, all in all, having a perfect apartment in Texas comes only through thorough research and considering all the above-mentioned points which can make the process of moving in more peaceful and satisfactory for most people.
Apartment locators can also help you assure that there is no additional price in the rent. Sign up at any of the best apartment locators (such as TX HIGH RISERS) to get an apartment for rent today. Take into account various housing rentals through map-based searches. Remember to prefer the apartments with move-in specials.
Best Apartment Search Platform:
Opportunities strike at any time when a person least expects it, and to avail such opportunities one has to move to a certain city where the opportunity has been made available. Likewise moving to Texas from any other city is not easy and finding the perfect apartment is even more difficult. However, there are apartment locator sites such as TX High Risers that help you find the perfect apartments for free.
TX HIGH RISERS are better known for their listings for available apartments for rent in Fort Worth or Dallas, TX. TX HIGH RISERS come up with the most helpful feature which is "Apartment-search". You can add filters according to your demands (regarding renter insurance, easy-to-access price range, short commute, bedrooms, neighborhoods, move-in specials, etc.), then the map-based available apartments-search feature will show the similar apartments that have availability for renters in Fort Worth or Dallas, TX.
Map-based data is efficient to manipulate. This magical feature will make the apartment-search in Fort Worth or Dallas, TX, more efficient and faster. Contact the TX HIGH RISERS site to get these free services. In short, TX HIGH RISERS help you find cozy and best available apartments in Texas. Get started today! Contact us on our site to accelerate the apartment finding task for free in different cities of Texas.