Finding a new home is as challenging as entering a new relationship. As we can't choose any random person to enter our life, similarly we can't choose any random apartment as our home. We need to have much knowledge of neighborhoods, rent rates, and other characteristics in the USA to get a perfect home. There are many things to consider while choosing an apartment. Is it safe? What amenities are included in the apartment? Does the apartment have laundry facilities? Pets are allowed in that neighborhood or not?
Renting an apartment?
Looking for an apartment to rent? Read this before you rent an apartment. Looking for an apartment is a quite hectic task. Sometimes renters get only a few minutes to tour apartments, which is not enough to observe the whole place completely. You can't ask about your concerns about the apartment from the landlord in such a short time. So, we have gathered a checklist to keep in mind while renting a new apartment. You can follow the given tips: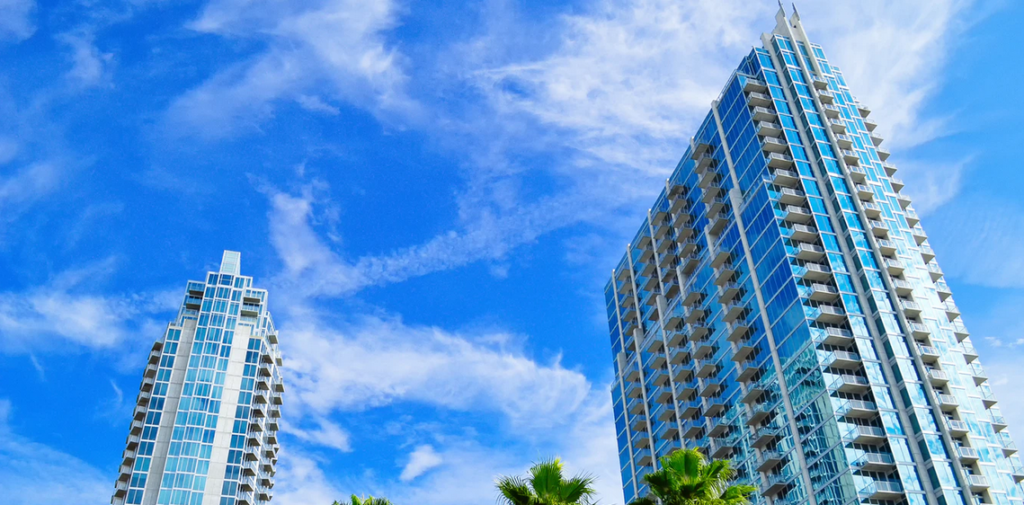 Security Deposit and test:
A home or apartment must be safe to lead a comfortable life. Make sure the apartment is completely safe as safety comes first. You can check whether the apartment is safe or not by observing the following things such as:
Make sure that door locks are secure. Also, see the quality of the deadbolt used in the door and make sure it is firm enough.
Check the windows and their locks to make sure that it is tight and secure. Take a look outside the window to completely observe the security.
Ask if there are any additional deposit for the proper security of the apartment.
Check if fire and smoke detectors, sprinklers, and carbon monoxide detectors are working well or not.
You can visit the apartment at night, as you could properly see all pros and cons of building at that time. You could watch the view from windows and work of windows. Check the size of each room. Make sure that the bedroom could accommodate your personal belongings. The room must be airy and satisfying. As you go to your bedroom to relax, so make sure rooms are according to your comfort. Check the size of each room and corner of the apartment to make sure that your furniture and luggage can fit there. Don't forget to follow these tips while viewing the apartment. The leasing agent will help you in managing the apartment tour. In this way, you can get a better idea of the apartment and area.
Apartment building amenities and state:
1.Internet Connection
Check the internet connection. Check if there are any outlets for the internet connection or not. Also, make sure that the connection reaches every part of the apartment. Perfect Internet reach is the most important factor as most of the work is now done with the help of it.
2.Home Appliances
Look for all essential home appliances such as microwave, refrigerator, air-conditioner, stove, washing machine, etc. Test them to make sure that they are in good condition. Examine if they are clean or not. Don't forget to check the water pressure in the laundry area. Turn on the tap to note the hot water. Properly working home appliances are also an important factor of a nice apartment.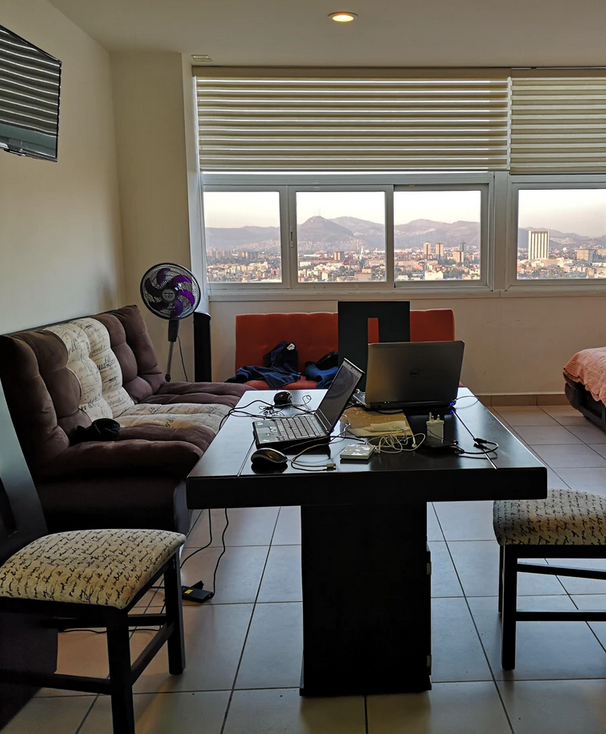 3.Apartment amenities
You also need to examine some features of the apartment and its state. Look into the common factors such as heating, electricity, and gas. Examine the light switches and fixtures to see if they are working properly. Examine the power outlets by inserting phone chargers in plugs. In this way, you can assure that all outlets are properly fixed and working. Test the water pressure at different places of the apartment such as the bathroom, kitchen, etc. Water pressure should be medium (not so high and not so low). You should also check how much time hot water takes to reach the tap.
Check the toilet and bathroom stuff too. Examine the water flush in the toilet. Test whether it is efficient or not. Next comes the floor. Review the condition of the floor and carpets if there are any. Also look into the state of running boards, inspecting nooks and crannies. After that investigate the condition of walls. Keep an eye for watermarks or stains to locate any kind of leakage. Also, look into holes in the walls. And show the holes to landlords to assure them that these are there already. Examine the location of the circuit board. Check if it is reachable in case of electric outages or other issues.
4.Utilities Cost:
Utilities such as cost for electricity, gas, and heating are not often included in the rental. You can ask the landlord of an apartment to know about it. If these utilities are included in the rental cost, then the apartment is worth it. You should try to get such apartments. A fully furnished unit is nicer than an unfurnished one. Such units look more refreshing and attractive. Therefore, the unit with furnished apartment may be a bit costly but they are worth it.
5.Building Amenities
While renting an apartment make sure to check laundry facilities on the site. Are they easily accessible? What are the methods to recompense for the washer and dryer? (Cash or using a card). Is the laundry area easy to access? Examine the recycling and waste management facilities on site. Make sure you know the disposal and trash procedure. Note whether the phone signals work properly in the area, as the phone is an essential factor of a comfortable and easy life.
Ask about Emergency Maintenance requests service from nearby residents. Check the criteria for emergency repairs, as some tenants unintentionally damage anything, so they can get it repaired. As maintenance is a part of life. So, repairs may be needed at any time. That's why remember to note the office timing of emergency maintenance workers. How's the management for parking? How many parking areas are there for a unit? Do tenants need any passes for their guest's parking? Check the parking lot yourself to make sure that your car will be secure there if you are renting that apartment. Is there any extra cost for parking? Is it easy to access?
Car or vehicle safety is a must as it is a valuable asset for any person. Are there any parks or green spaces for exercise and relaxation time? These are few basic things for a perfect apartment and neighborhood. Look into the criteria of package delivery. Check if there is any specific location for storage and pickup near your new apartment. So, make sure to add these to your Apartment Viewing Checklist. Do not sign a lease until you are fully satisfied.
Renters Insurance:
Renters Insurance is a big advantage while renting an apartment. It assists you in protecting or securing yourself and your belongings in case of emergency or unexpected situations in a new apartment. Make sure to get enough knowledge about lease policy and renters insurance before viewing any apartment.
A landlord's policy only secures and insures the building. Therefore you need renters insurance to secure your personal belongings. It covers damages held by fire, smoke, vandalism, theft, windstorm, water, or visitor injuries. Hence, it could be fruitful for you. Therefore, remember to ask for your insurance from the apartment or property manager before you sign the lease or rent for the apartment.
Pet Policy:
If you are a pet lover must ask about pet policy. Are pets allowed or not? You can ask this from the property manager or landlord. Look into the breeds or kinds of pets allowed in the area. Ask if there are any extra fees for keeping a pet in an apartment.
Maybe you don't have a pet now, but you may want to adopt one in the future. Therefore don't forget to ask about the pet policy. Hiding a pet could be hectic. If they allow pets, then ask whether there are any extra charges or not. Pet policies are also of different varieties. But most apartments charge for pets to repair any damage caused by the pet after you move out. This policy may also have other restrictions. They may only allow some specific breed and kinds such as cats are allowed but dogs are not allowed.
Lease Agreement:
You should get some knowledge about the lease agreement and its terms before starting your apartment discovery challenge. You must know the timing of the lease agreement or contract. Even if you don't know, ask your property manager so that you can figure out when you can move to the next apartment and till when the contract continues. Also, make sure to know how much the apartment rent costs per month. Read all the lease terms carefully.
Ask about how to break the lease agreement in case you need it in the future (as the future is unpredictable). Therefore, get full knowledge about monthly rent and rental terms before you sign the rent or lease for the apartment. You must know everything you need to know before you sign a lease. Contact a well-known apartment management company to get the perfect apartment.
Move-in specials:
Don't forget to ask about move-in specials as these could be beneficial for you. You can save much in your budget with the help of move-in specials. Other than this, you should also ask about the cost of moving to that apartment. As all properties have different move-in costs, so it is better to ask before actually moving there. In this way, you can figure out if you are financially able to recompense for all expenditures or not.
For instance, you should ask the landlord if it is essential to give upfront rent for the first and last month. You should also ask if you are required to pay any security deposit or not. Ask about elevator or moving fees, if there are any. If these expenditures are out of your budget then you can skip that apartment and move to the next one.
Guest Policy:
Most of the communities don't have guest policies, but few of them have stricter guest policies. The strict ones could not be easy. For example, some units do not allow you to have a visitor for more than two weeks. It means your friends can't visit you or stay with you for more than two weeks. So, remember to ask if there is any guest policy. Moreover, you can't rent one room in your apartment according to terms and conditions. Just make sure you know every policy of lease before you try anything. As it would affect you if you are not aware.
How to recompense rent?
Only knowing the cost of rent is not enough. You have to deliver the rental from you to the landlord every month. Therefore, you must know how to pay the rent. Management companies usually offer online payment services. But if you are in contact with the landlord, it can't be guaranteed. Remember to ask them about this to make sure that the payment methods are easy and efficient. After that choose whichever method you find easy for yourself.
Conclusion:
Visit the apartment before you move there to get an idea about the safety and other features of that apartment and area. Take your time to check throughout the space. Look into the whole space until you are satisfied. If you don't have any time limit then prefer looking into throughout the area or neighborhood. Check all policies included in the agreement. Interrogate nearby residents about the environment of that society. Interrogate about all possible payment methods for paying rent. Ask about the kinds of pets allowed in the area. Check whether there are any relaxation places such as parks, green spaces, restaurants, libraries, cafes, etc. The ideal time to visit the apartment is evening or night. As at this time you can closely look into every aspect.