What is an Apartment locator?
Apartment locators are licensed, real estate agents. Apartment locators are trained for short-term, long-term rentals, apartments, and rental houses. Apartment locator gives free services to renters, as they get their commission from the landlords. They get their money from the apartment complexes and landlords, with whom the clients of the apartment locator sign a lease and move in. The same condition is applied in the case of rental houses.
Qualifications to become an Apartment Locator:
You are surely interested in the Apartment locating profession. That's why you came here after searching "how to become an apartment locator?" You must also be curious about the qualification needed to become a successful apartment locator.
Apartment locators in the United States only require Bachelor's degree and an active real estate license. After fulfilling these two needs, you are all set to start your apartment locating a career. The responsibilities and skills of an apartment locator include communication skills, the ability to understand the needs and preferences of clients, flexibility, and the ability to interpret the best apartments to show to a potential client.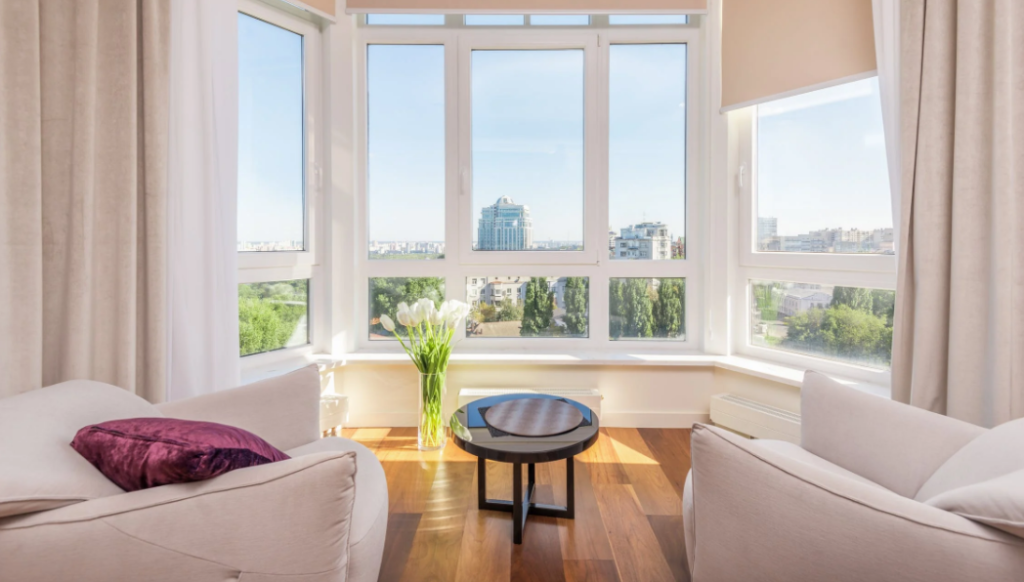 Apartment Locator Careers:
The job is more complicated and difficult to understand when it comes to being an apartment locator. The apartment locators earn about $23.4 per hour and $48,672 in a year! The career of apartment locators is beneficial but also requires much hard work and time.
Due to heavy annual income in apartment locators' careers, the job rate of apartment locators is expected to grow about 7% between 2018 to 2028. Moreover, it will also produce about 26,500 job opportunities in the United States.
What does an apartment locator do?
The job of apartment locators sounds easy but it is quite hectic. As an apartment locator, you have to hear the needs of your clients and then find an apartment for them that fulfills all their needs. Apartment locators are required to have certain skills.
After reviewing many apartment locators' resumes, we discovered that the common skills in apartment locators are communication skills, listening skills, and interpersonal skills. Communication and listening skills are a must in your job as you have to interact with various clients daily. Interpersonal skills help you find an apartment that has all the needed features.
While doing your job as an apartment locator:
You may have to work with real estate owners to find unicorn deals. (good deals)
You have to explain the features of each apartment to the tenants.
You have to help the customers in the agreement terms evaluating process. Otherwise, you can help the people in estimating their own choices and lease terms.
You also have to spend a long-time updating list of available apartments. So, that the advertisement for a new apartment reaches the clients as soon as the apartment becomes available.
In some situations, you also have to advertise a specific apartment on popular networks.
All apartment locators focus on fulfilling the above-mentioned jobs. Other than that, some apartment locators work on some other aspects of real estate too. They also help the customers in selling and buying houses or empty lots.
The survey about apartment locators in the US evaluates that almost 25.2% of apartment locators have customer service, 21% include real estate and 14% of apartment locators include new customers. Hence, these features help become a successful apartment locator in the United States.
https://www.youtube.com/watch?v=CemFUlRAXwI
How to become a successful apartment locator?
If you are interested to become an apartment locator, the first thing you need to focus on is the education required to become an apartment locator. About 58% of apartment locators have Bachelor's degrees. So, the first thing your education as an apartment locator requires a Bachelor's degree.
Other than the Bachelor's degree, you can join Online Real Estate Training Schools. Online Real Estate Training Schools provide step by step course for a successful apartment locator career. Trainagents.com is one of the best online real estate training schools. You can sign up at any time and get your training from real estate professionals.
Trainagents.com provides Texas and Washington-approved real estate courses. They come up with real estate agent and broker licensing courses. You can also continue your education as a real estate agent or broker at Train Agents Real Estate School. They offer various state-approved courses under licensed and state-approved instructors. Moreover, you can access your course material 24/7.
With an adjustable course schedule, you can get your lectures at any time at your own place. After completing your course, you also have to perform well in exam prep to get your real estate license. The course also does not have any time limit. You can complete your course in up to one year. Under the advice and instruction of a professional realtor or instructor, you will surely turn out to be a successful apartment locator. Other than all these features, Train Agents Real Estate School has a low-price guarantee.
In your apartment locating journey, after getting real estate courses, you need to accomplish two steps to turn out to be a Licensed Real Estate Agent. Apartment locating is beneficial in both revenue and job flexibility. Act upon the following two steps to start your apartment locating journey as soon as possible.
1. Find a specialized Apartment Locating broker:
If you already have your license in real estate, then you can reach a locating broker. He will advise and guide you about your jobs as an apartment locator. But if you are thinking to get specialized first, and after that getting your active license. Then you can reach brokerage companies. They have access to different apartment locating services in the organization and they also offer jobs in this field.
It means that half of the brokerage company is specialized in home sales and the other half is specialized in the apartment. Real estate agent and apartment locator have almost the same jobs-no matter what title you use. You can get various benefits after working in a brokerage company or under a locating broker. A broker is only a member of the real estate board and the other agents (of a brokerage company) for home sales may not be a part of the real estate board. It is up to you that whichever board you choose to get experience in real estate and brokerage companies.
Whatever you choose between home sales or real estate, your goal must be to turn out to be better in apartment locating. The deep study and experience in apartment locating can help you create a pipeline, resources and help you know more about the city (whether it's Texas, Washington, or any other city in the US).
Remember to create a list of customers you help in leasing an apartment. As old customers are more likely to contact you in future if they are satisfied with your services. Therefore, give your 100% as a broker or real estate agent while helping your client in leasing an apartment. Because they will refer you to their near ones and they will also contact you again if they need to get an apartment.
2. Create your own resource list:
Resource lists are important to both renters and agents themselves. As you start your apartment locating journey, start making resource lists. It will help you answer any immediate question thrown by your client. Usually, renters ask various questions related to move-in unless they actually move in successfully in their new apartment. It is a full-time job as real estate requires 24/7 service.
Tip: a satisfied customer will talk about your good features to their friends and family. That's why keep in mind to behave well with them.
How do apartment locators get paid?
It is the most frequently asked question. Most apartment locating websites claim to give free services. You may get confused about "how you will get paid as an apartment locator?". Realtors don't get money or payment from renters or tenants. They get their commission from the apartment complexes or landlords, to whom they direct renters. Apartment locators get their pay when any of their customers sign a leasing agreement with their referred landlords. Within the approval and move-in criteria, it may take about 90 days to get your pay commission.
Be a reliable and honest apartment locator and you are all set to become successful in the apartment locating journey.